Nourishing gel MaxiMarin (universal) has a beneficial effect, protecting the plant roots against drying out during planting, storage and transportation over long distances
Irreplaceable for planting gardens, ornamental trees, forest trees, vine, bushes, seedlings - flowers and vegetables (tomatoes, pepper, etc.), as well as during storage and transportation of seedlings, rooting of cuttings, grafting and regrafting of seedlings.
Due to its properties Maximarin:
provides high survival rate and rooting of seedlings;

protects root system from drying during transportation and storage;

reduces stress while planting / transplanting;

facilitates development of a strong root system;

prevents nutrient leaching;

initiates intensive growth and development of plants;

boosts crop yields.
How to use: the roots are dipped in nutrient gel MaxiMarin before planting, the gel coats the roots, adheres to them, providing after planting more tight contact with the ground and the initial moisture and nutrient supply required for plant development.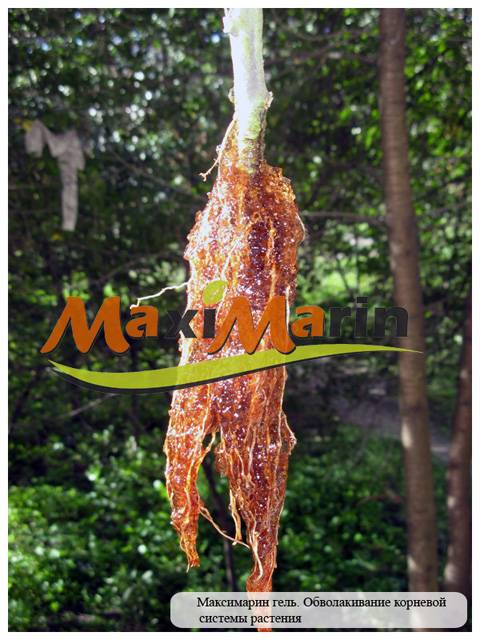 When planting seedlings, the nutrient gel MaxiMarin should be combined with MaxiMarin-tablet or MaxiMarin-granules. This complex will be working in the soil during the dry period as a kind of accumulator, giving the accumulated moisture to the plants, allowing them to grow and bear fruit, independent of rainfall.